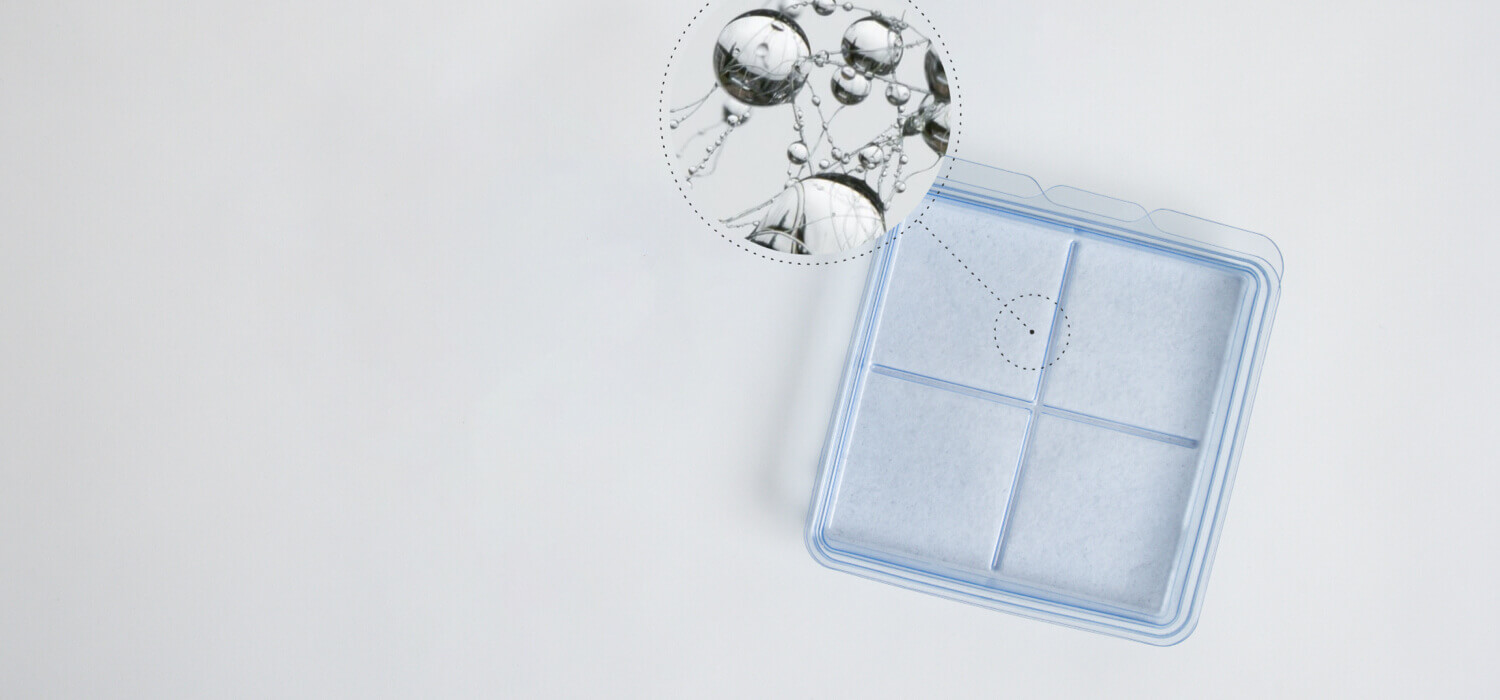 Built to support healing.
Elevating the standard for wound care.
Mirragen® is a patented bioactive glass skin substitute made from natural body elements that are built to support healing, including:
Boron
Calcium
Magnesium
Phosphorus
It's engineered for a variety of wound types*, from minor to complex. A synthetic material, Mirragen can be stored at room temperature for up to five years, making it an efficient and cost-effective solution for wound care.
A flexible solution for any wound.
Mirragen has a unique fibrous, flexible structure that makes it easy to form to any wound shape and helps it absorb fluid from the wound bed. 
After being placed, Mirragen will slowly dissolve in physiological fluid and is absorbed by tissue surrounding the wound.